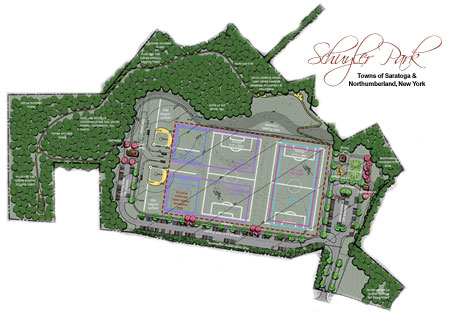 Schuyler Park is a joint recreational effort between the towns of Saratoga and Northumberland, located on Rt. 29, west of the village of Schuylerville and across the road from the Farmer's Daughters Ice Cream. We are located 3.7 miles west of Schuylerville Central Schools and 7 miles east of Exit 14 of I-87. Many thanks to Saratoga Builders who helped make this vision possible by donating the 27 acres of land to the Town of Saratoga.
GPS Coordinates: 893 Lake Avenue, Saratoga Springs, NY 12866
The park offers many active and passive recreational opportunities for our families.